WHAT WE DO
It became the sole voi naltrexone ce for Gozitan youths, students on campus and on a national level, doing its best to work for their interest and safeguard their rights The Group tries to cater for the particular problems and needs which students may encounter.
WHO WE ARE
GUG (Gozo University Group) originated in the 1980s and was then officially recognised in 1987 as a student organization by the Senate of the University of Malta. Since its foundation, GUG has expanded to become more useful and flexible.
GUG
MAKING CHANGE EASIER
Making change easier – Tibdiliet maghmulin ehfef. This is the slogan adopted by the new executive of GUG whose main aim us to facilitate the lives of Gozitan students. This slogan reflects the changes in the Gozitan students' lifestyle, which can be challenging at times.
John Cylde Grima
This week the Minister for Gozo, Dr Justyne Caruana addressed the House of Representatives with her [...]
John Cylde Grima
The 2018 Budget was announced on the 9th of October 2017. The Minister for Finance, Professor [...]
MEET THE EXECUTIVE COMMITTEE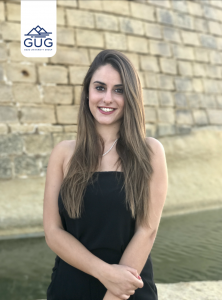 MARIA DIMECH
PRESIDENT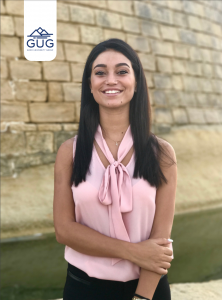 RACHEL GALEA
VICE PRESIDENT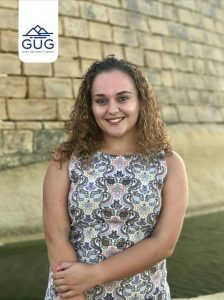 JESSICA MARIE SAID
ADMINISTRATION SECRETARY

Consider us your big brother or sister. From first hand experience we know how difficult it is to find yourself in Malta, trying to cook, clean, make new friends and keeping your grades up to paar.
HELP US GROW OUR COMMUNITY
Become a GUG member and stay updated with the latest news, offers, events and more !